The Environmental Stewardship Award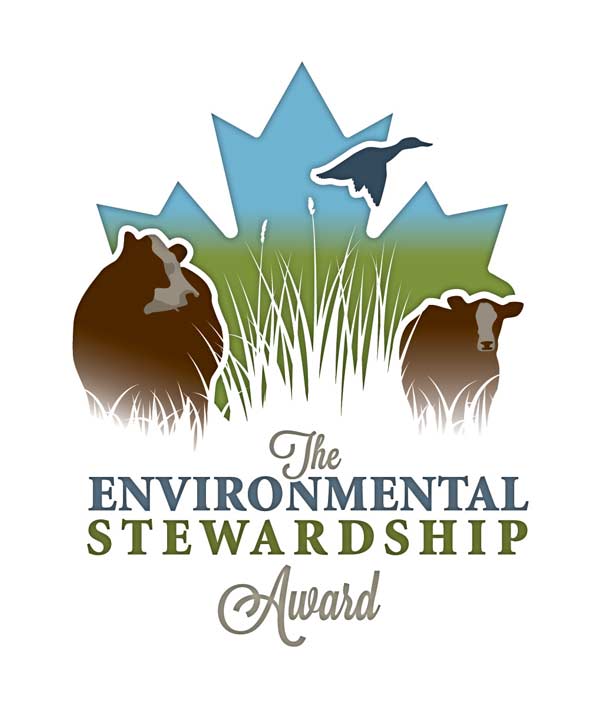 Ontario beef is not only produced sustainably, it also has a positive impact on our environment. This dedication to our land and the future of our farms needs to be highlighted and shared, not only within our industry but to our consumers and the public.
Since 1995, The Environmental Stewardship Award (TESA) has been awarded annually by the Beef Farmers of Ontario to recognize beef farmers' leadership in conservation within the province of Ontario. Nominees and applicants are selected based on their stewardship practices, accomplishments and goals.
The Ontario recipient of the environmental award will be recognized at the Beef Farmers of Ontario (BFO) Annual General Meeting in February, as well as the option to provide a presentation at the AGM or a webinar following the AGM for BFO members.
Additionally, the Ontario TESA recipient will receive:
a $2,000 cash award, and a $500 donation to a BFO-approved conservancy or environmental group of their choice
the choice between a farm sign or commemorative plaque
a feature in an Ontario Beef video showcasing their environmental work, and its importance to sustainability and stewardship
a trip for two to the Canadian Beef Industry Conference (courtesy of the Canadian Cattle Association), which is held in different locations across Canada in August of each year, to compete for the national TESA title
BFO encourages individuals or organizations to nominate a beef farmer who they feel is deserving of recognition for their environmental efforts. Once the nomination form has been submitted, BFO staff will work with the nominee to complete their application.
BFO equally encourages beef farmers to nominate themselves for this award through submitting the official TESA application form.
Application Deadline
Applications are due November 30th of each year. Please send application to the BFO office by mail, fax or email.
DOWNLOAD A PDF COPY OF THE APPLICATION
Ontario Environmental Stewardship Award Winners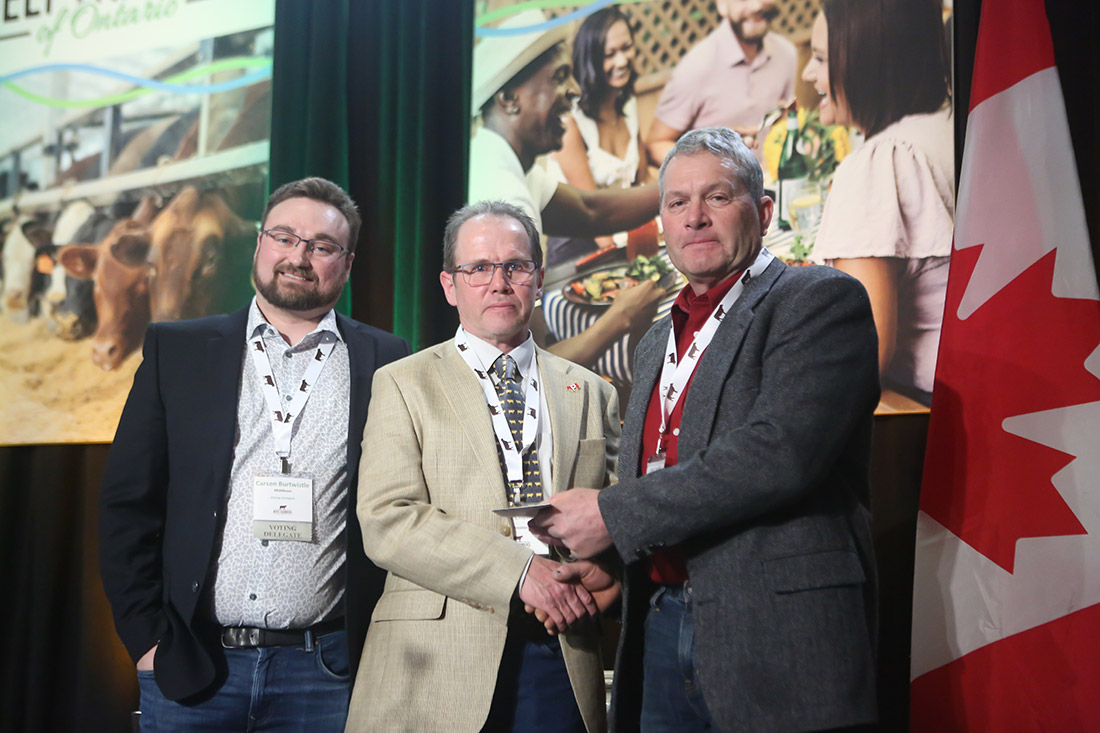 The Mapleseed Pasture Award
Each year the Beef Farmers of Ontario partner with Mapleseed and the Ontario Forage Council in sponsoring the Mapleseed Pasture Award. This is an excellent opportunity to recognize an individual producer who has demonstrated good use of resources through selection and management of pastures.
The winner is announced at the Annual General Meeting of the Beef Farmers of Ontario in Toronto held in February each year and presented with a cash award of $500.00 donated by Mapleseed.
To submit a nomination or application, submit a Beef Pasture Application Form.
Completed applications must be received by the Ontario Forage Council by November 30, 2023.
Ontario Mapleseed Pasture Award Winners